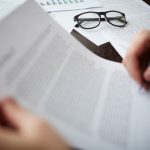 Białystok University of Technology offers assistance in establishing contact with research units, a group of experts or individual scientists.
Depending on your needs, we will contact you with appropriate units or persons and communicate interested parties, or initiate the first meeting.
We will also help to formalize the cooperation, we will prepare a preliminary draft contract. For this purpose, we will employ lawyers and specialists in the field of patent law, if necessary.
We cordially invite you to cooperate.
In order to establish cooperation, please contact us:
In case of research and development projects, please contact:
Daniel Puch, MSc – Head of the Development and International Programmes Office
+48 85 746 91 68, d.puch [at] pb.edu.pl
Development and International Programmes Office
---
In case of Scientific cooperation, please contact:
Salwina Barbara Kieliszek, MSc, Eng. – Head of the Research Department
+48 85 746 90 29, b.kieliszek [at] pb.edu.pl
---
In case of implementations, please contact:
Magdalena Rutkowska-Sowa, PhD – Patent Attorney at the Bialystok University of Technology
+48 85 746 70 14, owi [at] pb.edu.pl
---