Bialystok University of Technology most active on Facebook of all Polish universities!
27-12-2022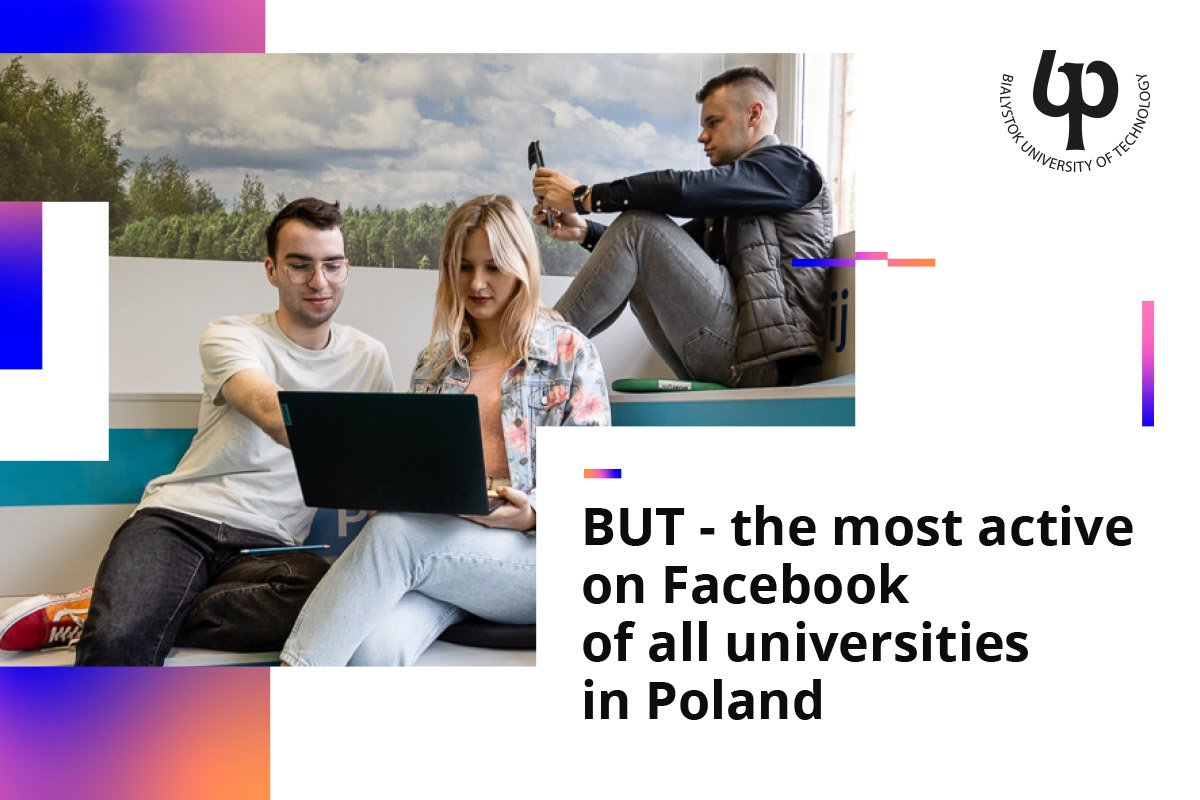 Bialystok University of Technology has won the title of the most active university in Poland on Facebook. The Institute for Internet and Social Media Research (pl. Instytut Badań Internetu i Mediów Społecznościowych) calculated that we published 1,841 posts between December 2021 and November 2022. A third fewer were published by the John Paul II Catholic University of Lublin (1204 posts), the University of Warmia and Mazury in Olsztyn (1022 posts) and Bydgoszcz University of Science and Technology (965 posts).
Our posts have gained 24,283 likes and 1,933 comments in that time. We also got 4,803 shares! That's a total of 38,719 reactions to the content we post on the official fanpage of Bialystok University of Technology.
The greatest number of reactions from fans was won by the University of Warsaw (UW) – 116 873. However, it is worth remembering that our fanpage has a community of 20 087 fans, and the UW fanpage has 101 153 fans. Interestingly, the University of Warsaw published only 392 posts during the time period studied.
According to the Institute for Internet and Social Media Research, the fanpages of the University of Warsaw and Bialystok University of Technology are among the most engaging university profiles in Poland!
The ranking includes only the most popular profiles.
---