Welcome to the festival day with Bialystok University of Technology
11-04-2022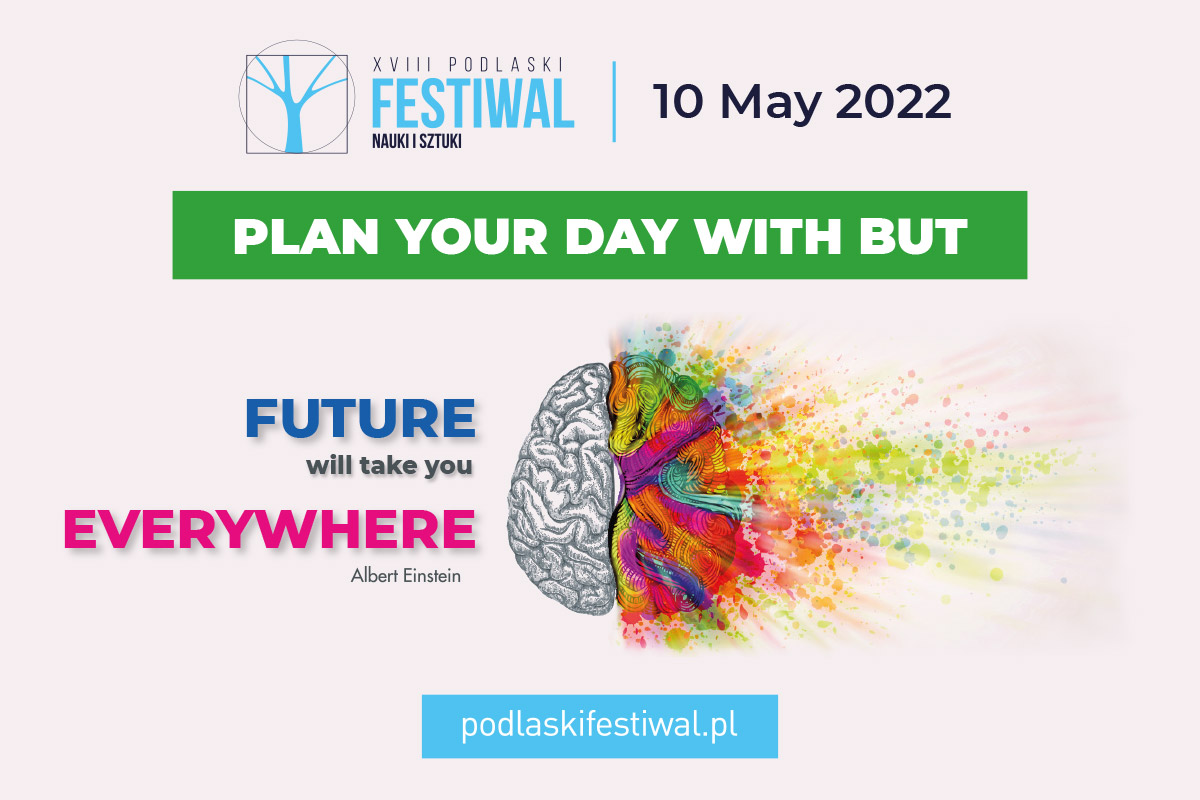 Bialystok University of Technology is one of the initiators of Podlasie Festival of Science and Arts. From the very beginning, we are co-creating the Festival and preparing a lot of attractions for its audience.
This will also be the case on 10 May 2022 during the festival day at Bialystok University of Technology. Join us!
You should also visit the stands of Bialystok University of Technology during the Family Science Picnic at the Municipal Stadium in Bialystok.
This year we have prepared over 100 events that will bring closer the scientific research conducted at our University, show the usefulness of technical sciences in everyday life, ignite curiosity about the world and the desire to develop science with us.
Festival events will take place at six faculties and other BUT units: BUT Library, Foreign Language Centre, Academic Sports Centre, Archive and Centre for History of Bialystok University of Technology, International Relations Office, BUT Confucius Classroom, BUT Academic Secondary School, Radio Akadera.
Our staff and students have been involved in the preparation of the Festival events. The choice of attractions is enormous: lectures, discussions, workshops, experiences, presentations, exhibitions, competitions, performance, excursions, field activities, sightseeing trips and much more.
We invite kindergartens, primary schools, secondary schools, students, whole families and everyone interested. The full list of events is now available on the festival website.

---