On 8 April we donate blood at BUT!
05-04-2022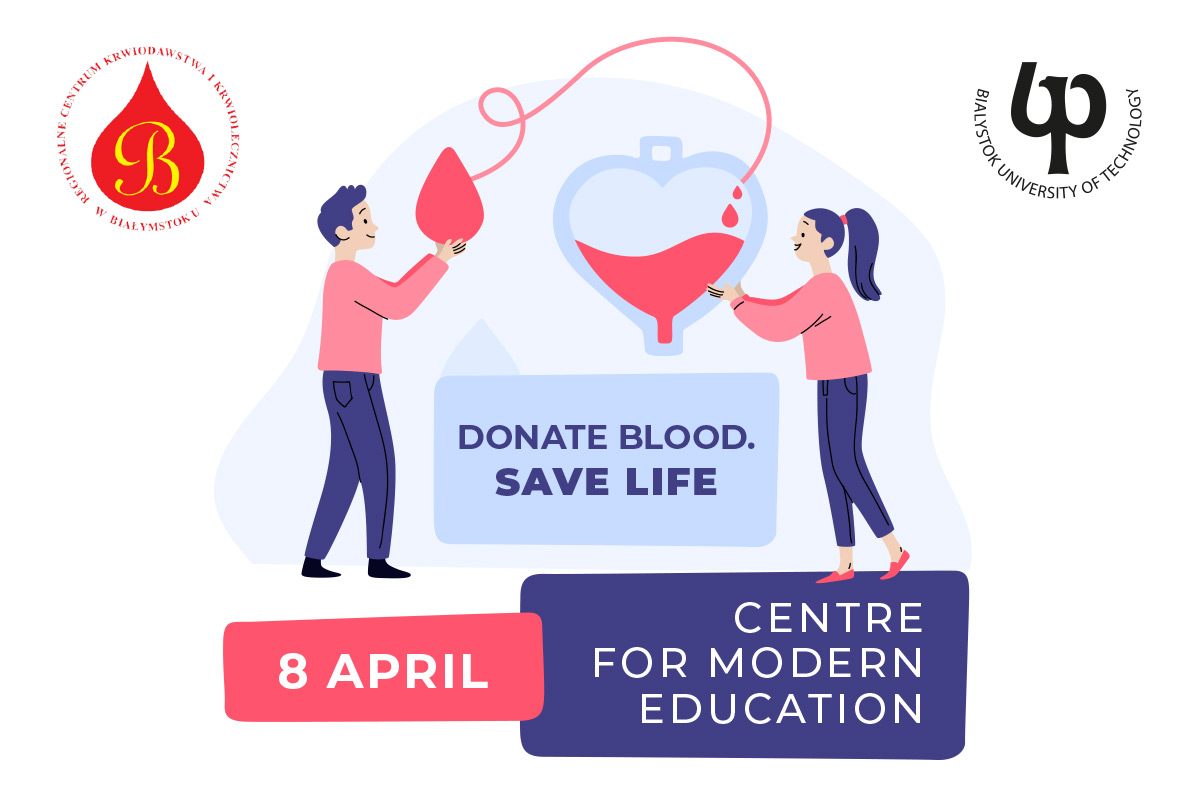 So far, no substitute for human blood has been invented. Although the number of blood donors grows by about 3.6% every year, the need grows by 8.6% at the same time.
That is why we are joining the extremely important action 'Donate blood. Save life'.
Together with the Regional Centre for Blood Donation and Haemotherapy in Bialystok, we encourage everyone to donate blood on 8 April in the Centre for Modern Education.
Registration of donors is open from 8.30 am to 2 pm.
Remember this date. It is important! Each of us can save someone's life.
---