Additional days off in 2022
20-12-2021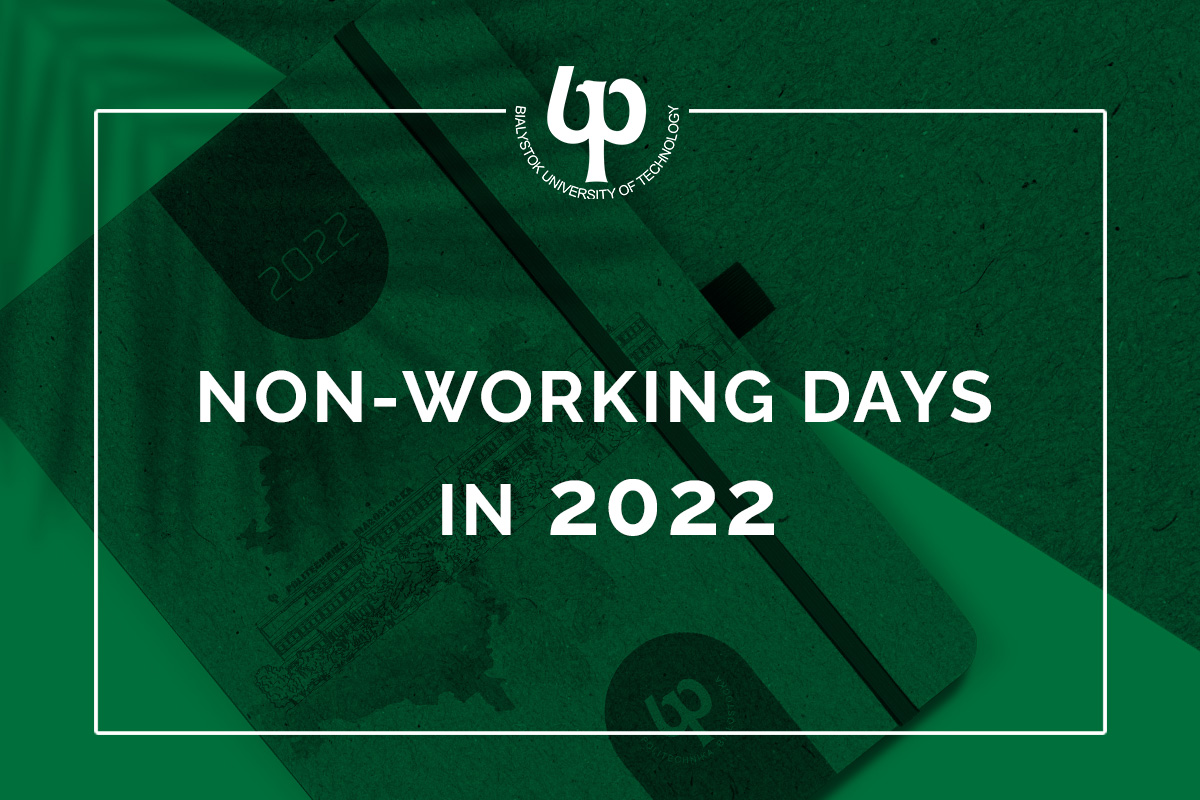 Take notice of 4 additional days off in the new year.
We kindly inform you that In accordance with the Regulation No. 142/2021 of the Rector of the Bialystok University of Technology on public holidays in 2022, the following days off are established in 2022:
January 7 (Friday) (in exchange for January 1, which this year falls on a Saturday) May 2, June 17 and October 31 are additional days off for all employees of BUT.
May 2, June 17 and October 31, 2022 are additional days off from work at BUT and are not subject to rescheduling.
---