Announcement on the Organisation of Education During the Winter Semester
09-08-2021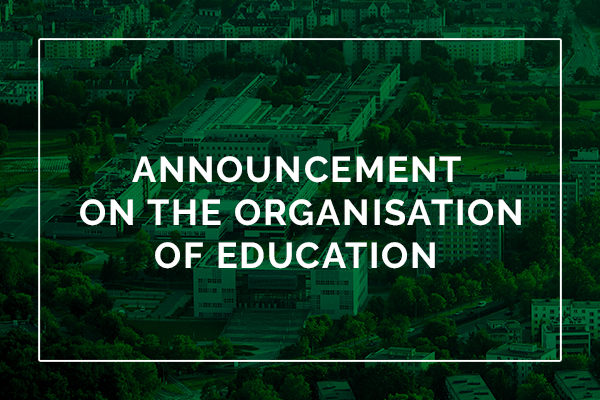 Dear Students, PhD Students, Staff of Bialystok University of Technology,
as of 1 October 2021, most of our teaching activities will be held within the walls of our University. If the social distancing rules are not lifted, lectures and other classes involving large groups will be held using remote learning methods including platforms such as MSTeams, Moodle and CKZ. The Vice-Dean for Student Affairs and Education together with the Vice-Rector for Education, Assoc. Prof. Agnieszka Dardzińska-Głębocka, DSc, PhD will be responsible for the choice of the remote learning platform at BUT faculties.
All classes will be held according to a schedule which will be designed so that, depending on the development of the sanitary-epidemiological situation, the education process can be switched to hybrid or fully remote learning.
In the case of practical classes, in which it is important for students to perform practical activities under conditions appropriate for a given type of professional activity, classes will be held at the university. The teaching process will be organised in a safe manner thanks to the experience gained during the past academic year.
Classes will be conducted taking into account the recommendations and guidelines of the Ministry of Science and Higher Education and the Chief Sanitary Inspector, as well as in accordance with the regulations in force at Bialystok University of Technology.
The final class format in individual fields of study will be decided by the deans, taking into account the needs of students, PhD students, academic staff, and the specific nature of the particular faculty.
Detailed information on the organisation of education at Bialystok University of Technology in the academic year 2021/2022 will be included in the relevant ordinance.
Let us take care of ourselves and others as well as respect the rules of sanitary safety.
the Vice-Rector for Education
Assoc. Prof. Agnieszka Dardzińska-Głębocka, DSc, PhD
---