Free remote psychological assistance
23-04-2021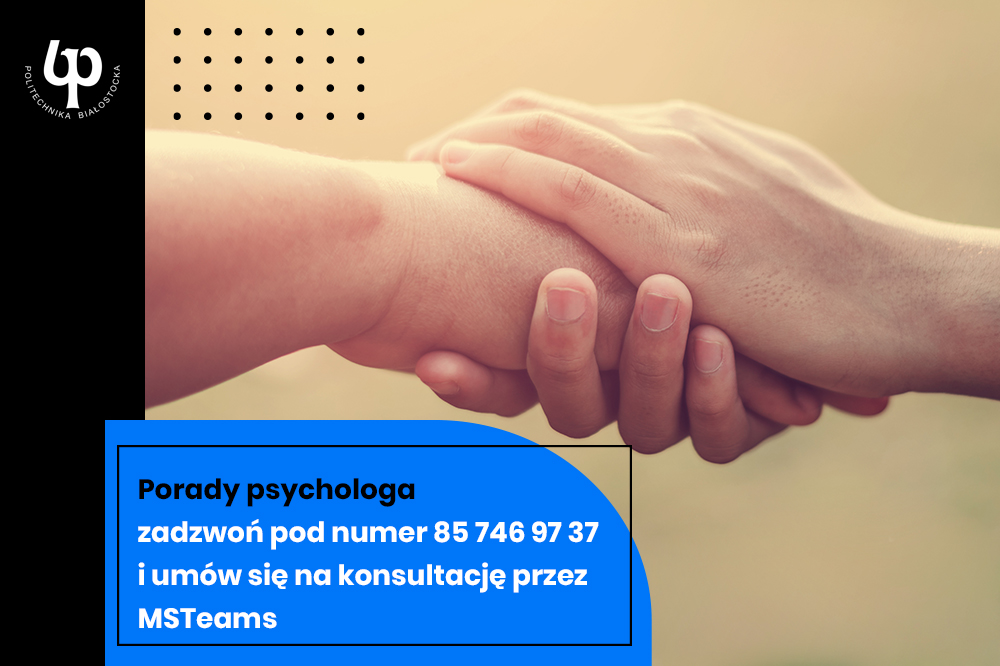 Students, doctoral students and staff can take advantage of free remote psychological assistance through the Microsoft Teams platform
In order to use this form of support, you need to contact by phone (85 746 97 37), during the duty hours (Wednesdays and Thursdays, from 15.30 to 17.30) and during the conversation provide any e-mail address (it does not have to be an address with your name), to which a link to the video meeting will be sent.
Connecting via MS Teams without logging into your account (or Office 365 services) will allow you to participate in the video meeting anonymously. The service will only ask for any random name of the meeting participant.
Connecting, with the use of the link provided by the psychologist, after logging into Office 365 services (in a browser) or the MS Teams programme/application will share the logged-in person's information (first name, last name, index number).
Connecting with the psychologist with the university's MS Office 365 account means that you agree to share your name and index number with the psychologist during the interview.
---