mLegitymacja for BUT
20-04-2022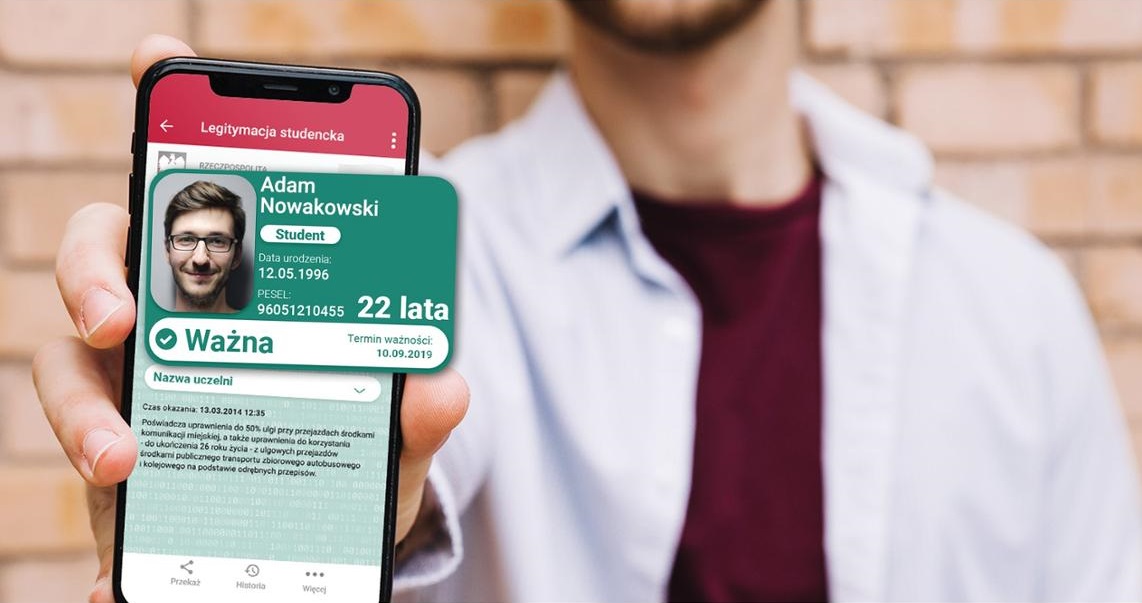 Students of Bialystok University of Technology can order electronic versions of their Electronic Student ID (ELS) via USOSweb and mLegitymacja module available there.
mLegitymacja is a mobile version of the document (Electronic Student ID) confirming student status and entitling to statutory reductions. The mobile student ID card is a fully fledged equivalent of the plastic Electronic Student ID card. This does not mean, however, that the obligation to hold a traditional document disappears. mLegitymacja is an additional option. It allows e.g. to confirm the student status in a situation when a given person does not have a physical document with them.
It can be activated using a free of charge mObywatel application available for Android and iOS users.
What is mObywatel?
The mObywatel app is a digital wallet for documents and services. Thanks to the application you can securely download and present your data, fill e-Prescriptions without entering your PESEL number, confirm the driver's entitlements, check penalty points, present and check your car data and use your mLegitymacja.
More about mLegitymacja (in Polish): https://www.gov.pl/web/mobywatel/mlegitymacja-studencka
Who can use mLegitymacja?
mLegitymacja can be ordered by a student who meets all the following criteria:
has an active student status;
has a PESEL number;
has an student album number;
has a photo in the USOS system;
has an Electronic Student Identification Card (plastic);
Electronic Student Identification Card (plastic) has been renewed in USOS;
the student's personal data has not changed since the Electronic Student Card was issued.
It is worth noting that it is the student who decides if and when he/she will install mLegitymacja, as he/she goes through all the steps on his/her own without interference of the university administration.
How does it work?
Requests to activate mLegitymacja are successively transferred to the mObywatel system via the USOS API system. Once it has been activated, information about the possibility of downloading mLegitymacja will appear in USOSweb. This can be done thanks to the QR and activation code received. One mLegitymacja can be installed on one mobile phone only.
You can order your mLegitymacja in two ways – either through the Mobile USOS PB app or through USOSweb PB.
How to activate my mLegitymacja?
Every BUT student has the possibility to activate the card. To do so, there are 3 steps to follow:
Log in to your USOS web account USOS web;
Go to the "Student's section" tab (top menu of the panel);
In the side menu, select mLegitymacja in 'My studies' (1);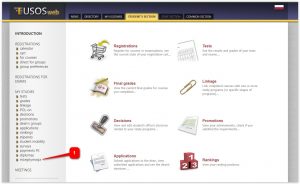 Order an ID card (2). You will see information about the processing of your mLegitimation order and its current status.

How to activate your mLegitymacja?
download and install the mObywatel application and then log in.
in the "My studies" panel, click on "mLegitymacja".
go through the activation steps and read the terms and conditions (optionally, you can allow the app to use the camera to enter information; by default, you can type them).
scan the QR code and confirm with the activation code – both codes can be found in USOSweb or in Mobile USOS PB under mLegitymacja (4) – then click on "Activate".
once you have completed the above steps, you can start using your mLegitymacja.
ATTENTION!
Every time you renew your ELS, you must extend the validity of your mLegitymacja or, if you are resuming your studies, order your mLegitymacja anew.
The student may cancel mLegitymacja at any time. Such a request is transmitted to the mObywatel system immediately, but mLegitymacja may remain valid for a certain period of time (not longer than 24h).
The mLegitymacja module is also available in the English language version as the application can also be installed by a foreigner if he/she has a PESEL number and fulfils other conditions necessary to apply for mLegitymacja.
More information about PESEL number: https://www.gov.pl/web/gov/uzyskaj-numer-pesel–usluga-dla-cudzoziemcow-en
---
---