Registration for self-defence workshops
15-11-2022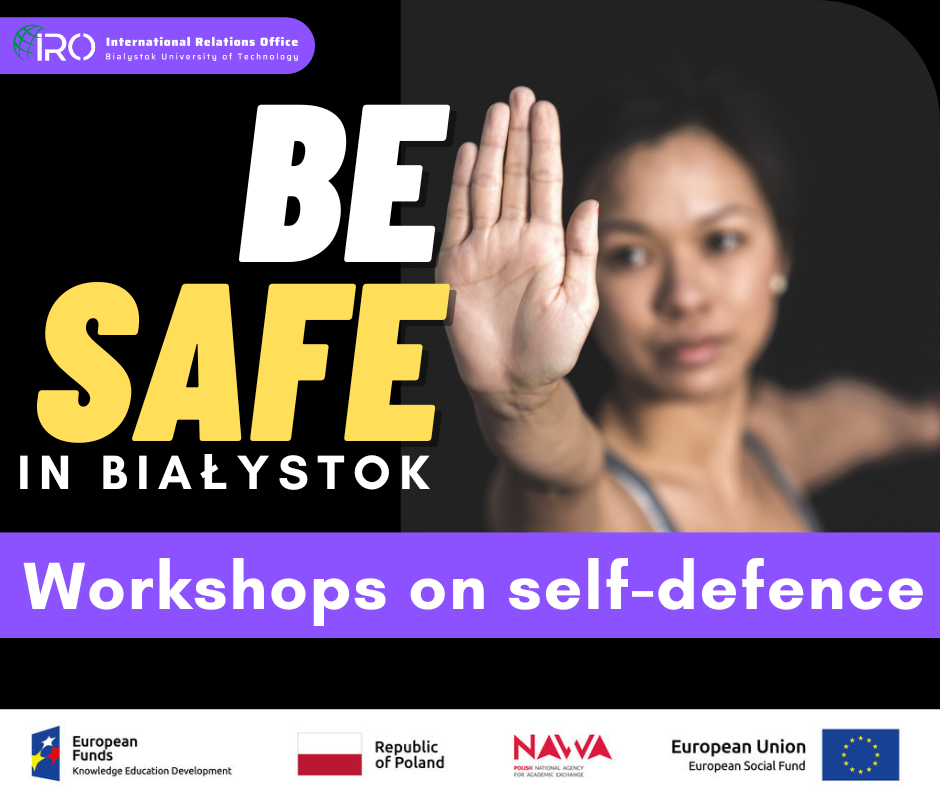 Dear International Students!
We are opening the registration for workshops on self-defence organized within Welcome to Poland project.
You can join one of the two groups: one will have classes on Mondays 1-2:30 pm, and second on Wednesdays 1-2:30 pm. There will be 6 meetings during the semester and the classes will be conducted by PhD Piotr Klimowicz in Academic Sports Centre.
The places in groups are limited – each group will consist of 17 people. The principle of "first come, first served" applies so do not hesitate to fill in the form below and join the workshops!
NOTE: When the groups are formed, we'll update the information here and contact accepted people.
information clause on personal data processing

---