Welcome Party – report
05-11-2021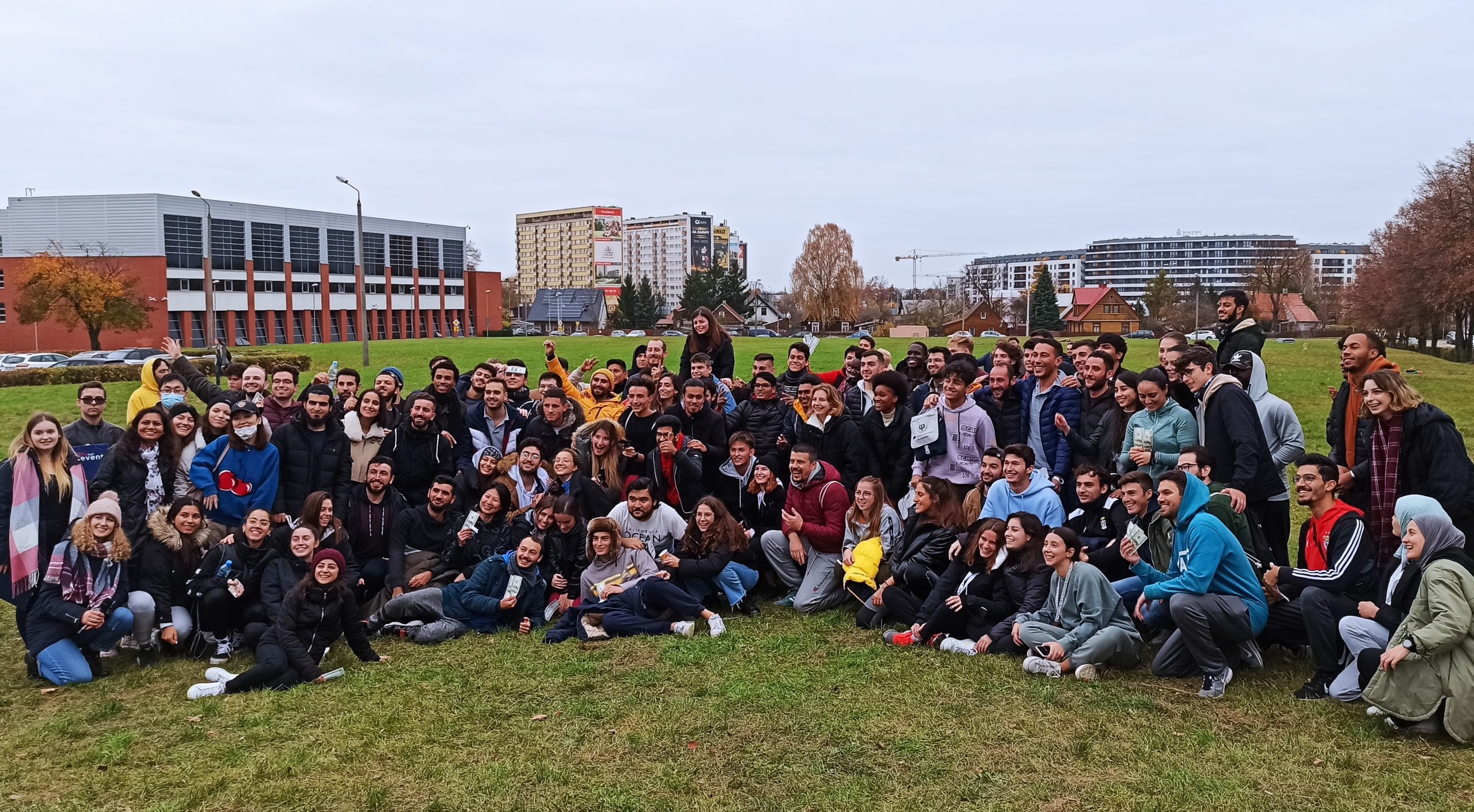 The Welcome Party is over!
Thank you for such a large attendance!
We started the Welcome Party for foreign students with a professional warm-up conducted by Jolanta Zuzda, MD PhD, from the Department of Marketing and Tourism at the Faculty of Management Engineering at PB. Then, in 10-people international teams, the competition began in events such as tug of war, a broom match, a pendulum, a mega knot and a large Jenga. There was plenty of fun, laughter, fresh air and exercise as well as effective cooperation, despite mixed teams, often consisting of people who had never met before. The integration was successful!
Over 100 students attended the meeting, which took place on October 28, 2021 at the BUT campus in front of the Faculty of Mechanical Engineering building. Thank you for accepting our invitation! We hope for more equally successful meetings in the near future.
---