Technical English Certificate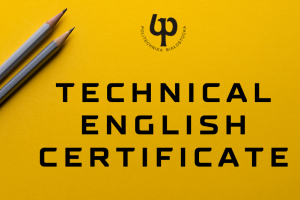 the only technical exam in the region

verifies the competences and skills required by employers

consists of two parts – a written and oral part

the certificate includes a detailed description of the tested competences

affordable price

it exempts students from the examination at the end of the language course
TEC exam – worth taking if…
– you plan on working in the technical/industrial field,
– your English level is B2 or higher,
– you want to verify your verbal and written language skills.
Sign up via e-mail: Urszula Sochoń, MA, u.sochon [at] pb.edu.pl
The examination fee is PLN 199.
The examination fee should be paid to the account of Bialystok University of Technology:
BANK PEKAO SA 30 1240 1154 1111 0000 2148 7604
The examination will take place with a minimum of five examinees.

TEC – description of the individual parts and exercise examples (233 KB)
TEC – the front of the certificate (131 KB)