DOCTORAL SCHOOL IN OFFICE 365
14-09-2022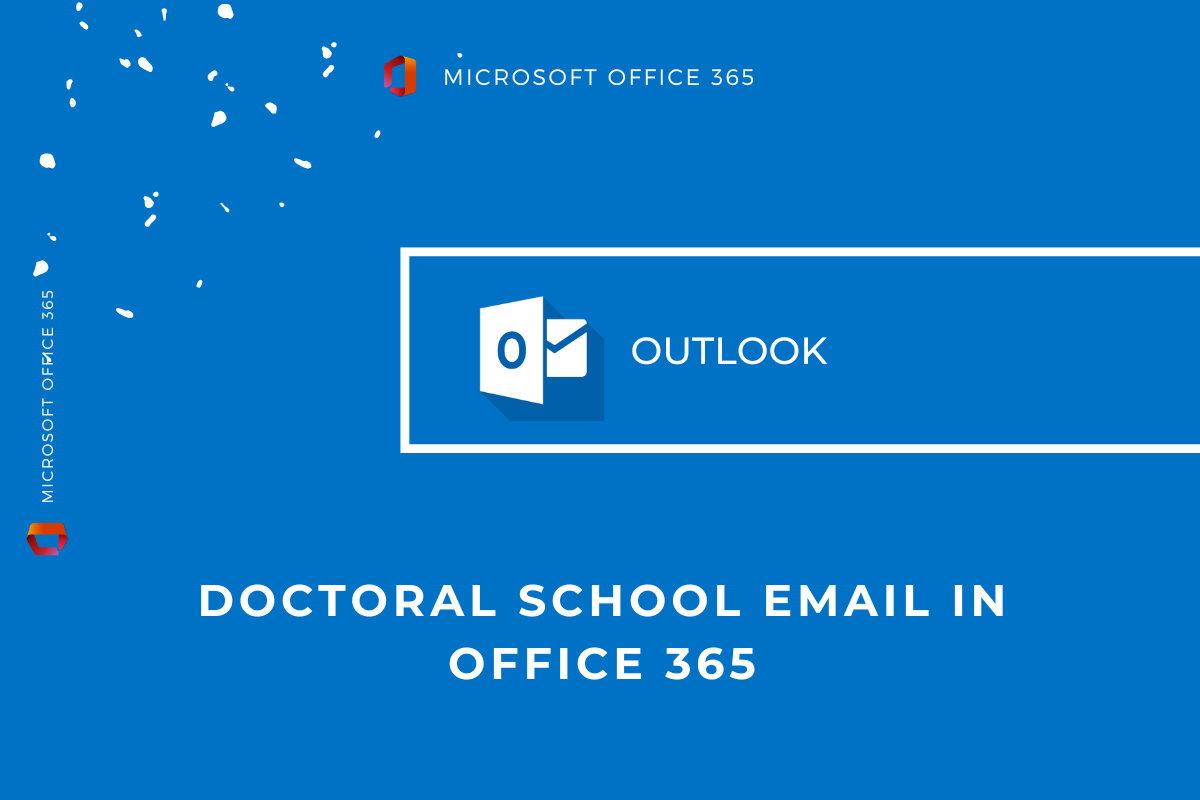 Student accounts in Office 365 will be changed into an official Doctoral School account and Doctoral School students should only communicate with the University using the email account available in Office 365.
Private email addresses available in USOSweb will be changed to University addresses in the @sd.pb.edu.pl domain. As a result, all correspondence from, among others, the USOS system will be received in Office 365 mail.
The action is pursuant to Resolution No. 186/XX/XVI/2022 on the adoption of the " Regulations for studies at Bialystok University of Technology", where the official channel of communication with students of the Doctoral School was set. From the day of the change, only a mail in the @sd.pb.edu.pl domain will be active. So, please do not send emails from private mailboxes as they will be ignored.
We would like to remind you that the academic community of Bialystok University of Technology has student electronic mail and MS Office 365 services. In order to start using MS Office, including e-mail, please log in at: https://www.office.com/ (1) using your login as in the example: name.surname@sd.pb.edu.pl. Then select the option "Launch applications" in the top left corner (2) and click on "Outlook" (3).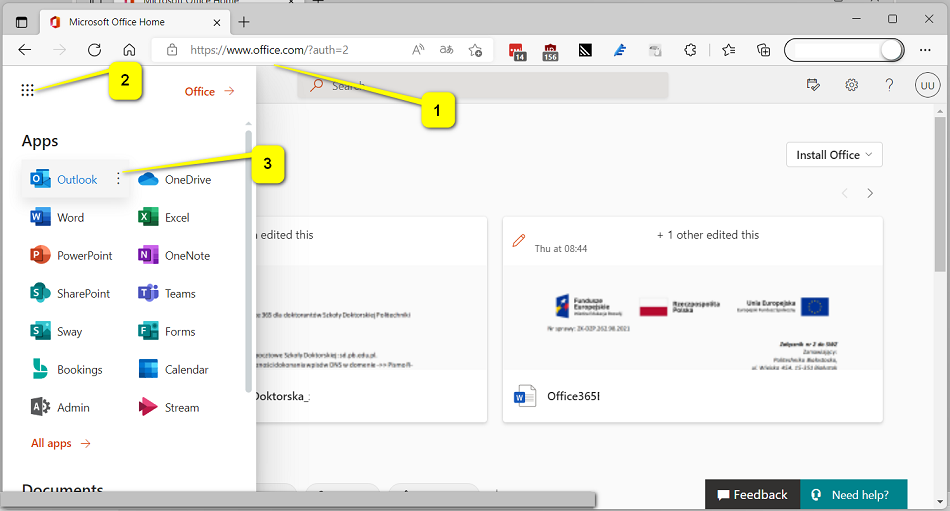 The login information for MS Office 365 (5) can be found in the USOSweb system under "My USOSweb" (4).
Login via the Central Authentication System (CAS) to USOSweb, mobile USOS PB, CKZ, APD will not be accessible via a private email address.
Forgot your Office 365 password? You can reset it. It is important that the recovery address is the same as the one in USOS. So from now on it is the address: name.surname@sd.pb.edu.pl.
Please note!

---