How to get to Bialystok from Warsaw

The closest airport is Warsaw Okęcie (Chopin Airport) or Warsaw Modlin.To get from Warsaw Okęcie to Białystok you may take a train to the city centre (Warsaw/Warszawa – the capital of Poland) and there you switch to a train Warsaw-Białystok.
https://www.lotnisko-chopina.pl/en/train.html
So you are taking a train from WARSZAWA LOTNISKO CHOPINA (Warsaw Chopin Airport) to WARSZAWA CENTRUM (Central Railway Station).
You need to get off at WARSZAWA CENTRUM (Central Railway Station). At the same station (you just need to change platforms) you take a direct train to Bialystok: PKP (timetable).
Alternatively you can take a direct bus line:
– PLUS BUS
– FLIXBUS
– Omni-Bus
–Żak Express
---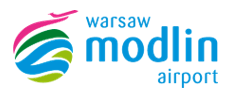 You can also go to Warsaw Modlin, a smaller airport close to Warsaw and then you can take a direct shuttle bus:
PLUS BUS (Modlin Airport to Bialystok).
---

Before your arrival contact ESN: President ESN PB pb [at] esn.pl (http://pb.esn.pl/en). They run Mentor programme, which means that you will be given a fellow Polish student who helps you to arrange everything after your arrival, to get around in Białystok, who will take you to a party, etc.