Academic Survival Skills: Little Engines of Success
14-04-2018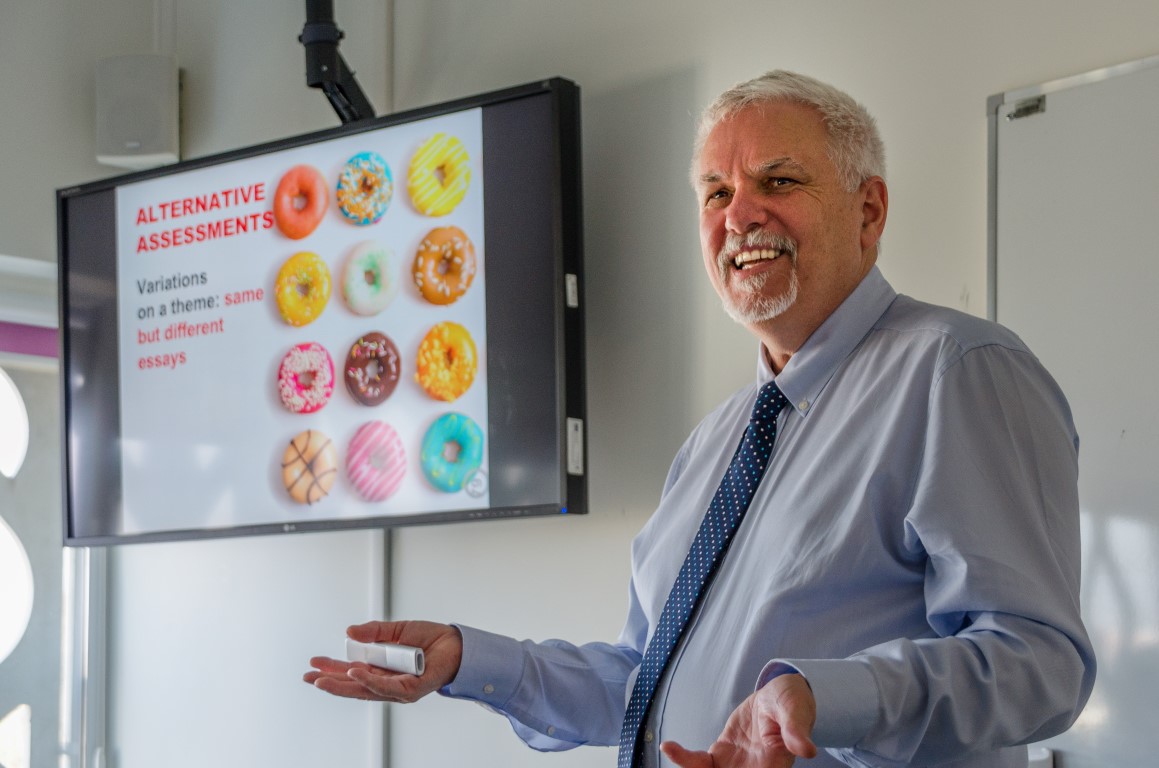 On Friday 13th April 2018 we had a great pleasure to attend a training session by Ken Beatty PhD, a Professor in Applied Linguistics from Canada. He has lectured in Asia, the Middle East, as well as North and South America, written over 72 textbooks and given over 300 teacher-training sessions. One of his most recent books is Learning English for Academic Purposes for Pearson Canada. Professor Beatty came to us from an IATEFL conference in Brighton, where he also gave a highly successful presentation.
The training session for the lecturers of Foreign Language Centre at Bialystok University of Technology was aimed at showing the great potential of student engagement in the teaching process. The attendees had a lot of fun doing the imaginative workshop tasks prepared by the trainer and got fresh insight into the methodology of teaching a language in an academic context.
Professor Beatty, a self-proclaimed bane of his sons' teachers' life due to his quest for better education, is a charismatic speaker with considerable thespian skills, so the training session was not only extremely useful, but also entertaining. Thank you Ken!
The session was possible courtesy of Pearson Poland to whom we are very grateful.
---