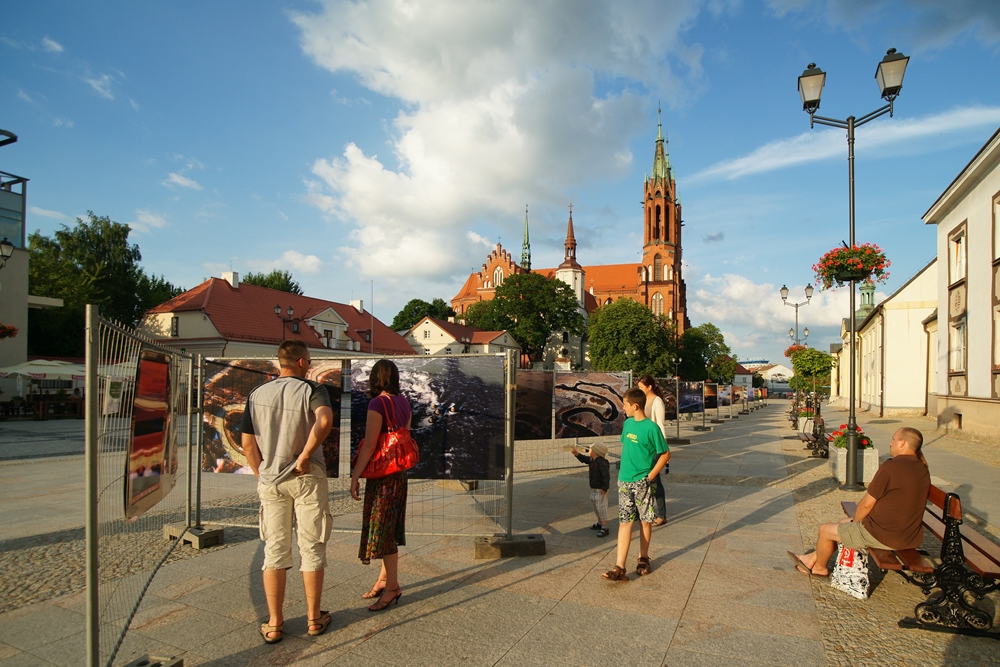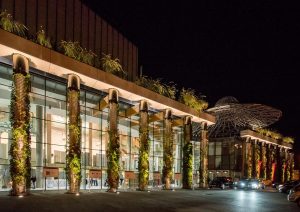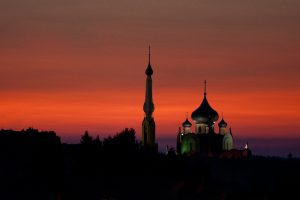 Places of interest
Branicki Palace. This sprawling palace complex in the late Baroque architectural style was developed in the 18th century by Jan Klemens Branicki, a military commander who had designs on the throne of Poland. Now home to the Medical University of Białystok, the splendour of this historic location remains unmatched anywhere else in the city.
Ludwik Zamenhof Centre. This museum is dedicated to the creator of Esperanto, and provides information on his life and the language. The Centre contains an Esperanto library and also holds concerts, film screenings, theater performances, and lectures, as well as workshops for young people.
Podlasie Opera and Philharmonic – European Art Centre in Białystok is the largest arts institution in north-eastern Poland and the most modern cultural center in this region of Europe.
Białystok Puppet Theatre. Built in 1953, this theater was the first in Poland to have a performance space built specifically for puppetry. This reputable institution is known for hosting national and international puppetry festivals.
Białystok Cultural Centre. Around 300 events each year are organized by this cultural hub, including film, art, music, and fashion festivals. For example: "Days of Białystok", dance and theatre performances, outdoor events, and a celebration of local culture, while the annual blues festival "Autumn with the Blues" is inspired by popular local band Kasa Chorych.
Planty Park. Białystok is part of an area known as the "Green Lungs of Poland" for the quality of its air, and this sprawling park that occupies over 35 acres near Branicki Palace is the perfect place to enjoy it.
Białystok City Stadium. The tenants of Białystok's 22,386-seater stadium are Jagiellonia Białystok, the local football team. They have played at the top level of Polish football, the Estraklasa, since 2007. The stadium also hosts occasional concerts and other sporting events.
Kosciuszko Market Square. This public space, with the town hall at one end and the cathedral at another, is the true heart of Białystok. With cafés and restaurants, pubs and bars, it is a bustling area of commerce and communication for the people of the city.
The Folklore Museum in Osowicze (near Białystok) and Nowogród (near Łomża), where you can find a great collection of the local folk art and typical examples of peasant houses and farm buildings characteristic of the region.
Scenery Park of the Knyszyn Forest (woods, peatbogs, springs, 154 bird species, lynxes, elks, stags, foxes, wild boars, badgers and beavers). There are 20 sanctuaries within the Knyszyn Forest.
Białowieża National Park (awarded with the European Council Certificate) with its 1200 plant species and animals like European bisons, elks, stags, wild boars, wolves, grey squirrels and otters. There are many marked tourist routes within the Park.
The Narew National Park (the home of some unique bird species in Europe). The Narew swamps are inhabited by elks, roe-deer, foxes, badgers, martens, hares and fish like pikes, perches and tenches. The area is very popular among anglers.

The Biebrza National Park (the biggest peaty and swampy area in Europe) with its wild landscape, rivers and streams, plenty of fish and its peaceful atmosphere is a paradise for nature lovers and those who seek rest.
Suwalki Scenery Park, called "Little Switzerland" with its well marked tourist routes ideal for walking and cycling.
Please visit: